Step 1: Select eCommerce component from component selection.
Step 2: Type the tab name and Type your Product Feed Url
Step 3.1: Click Show Product Description and click Show Header Image. Click Upload Image from Add your Company Logo.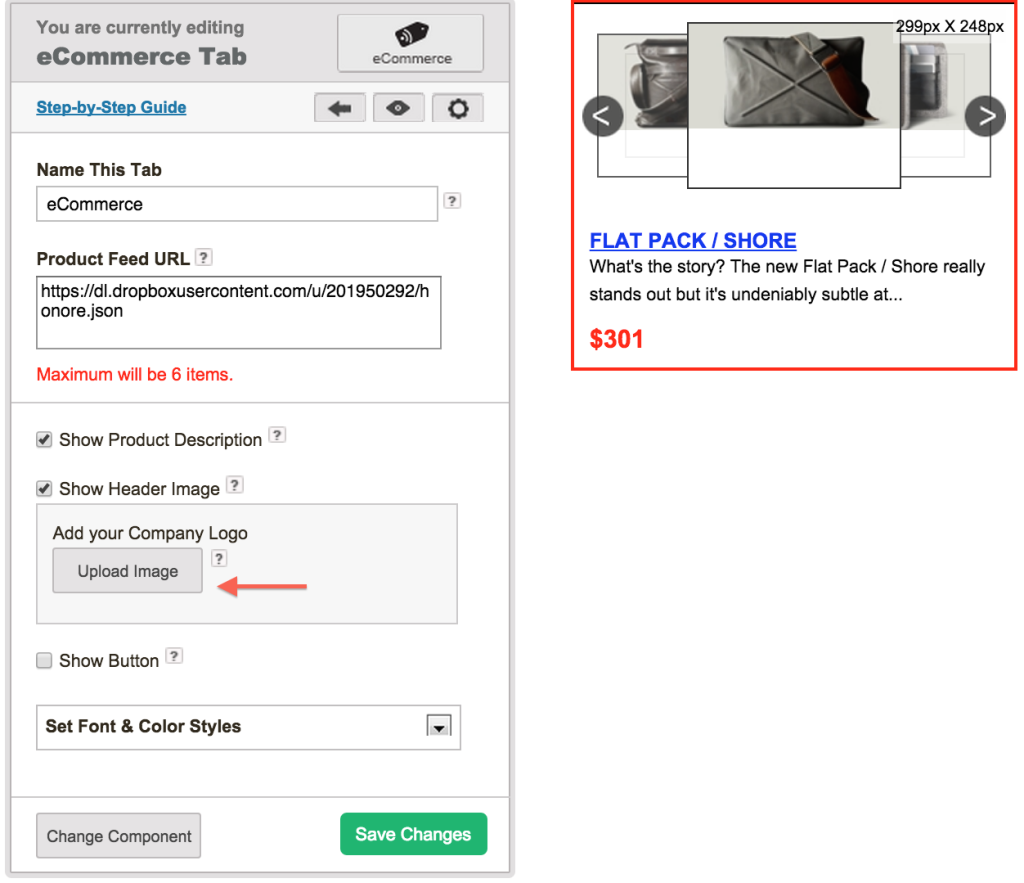 Step 3.2: Click Upload a File button and select your company logo. Click the Uploaded Image and click Add Selected File button.
Step 4:  Click Show Button and type the button text, set button color and font.
Step 5: Set the font color and styles. Click Save Changes button.